Return to Gifts

KEYCHAINS BRASS MONTANA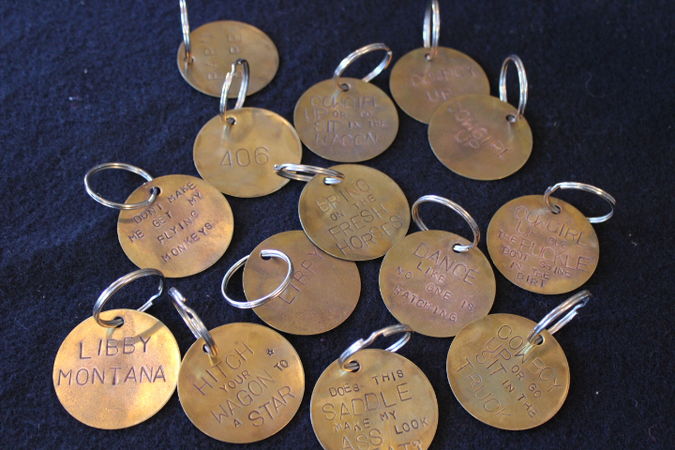 THESE ARE AUTHENTIC MADE IN MONTANA KEYCHAINS. THEY MEASURE 2" IN DIAMETER. THEY HAVE A MULTITUDE OF SAYINGS...HERE ARE SOME OF THEM: 406 (WHICH OF COURSE IS MONTANA'S AREA CODE), LIBBY, MONTANA, LIBBY, HITCH YOUR WAGON TO A STAR, DANCE LIKE NO ONE IS WATCHING, COWGIRL UP..NOW CHECK THE MORE INFO PAGE.
Price $16.00.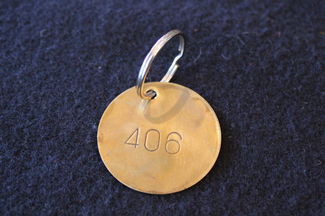 406....MONTANA'S AREA CODE

HERE ARE A FEW MORE SAYINGS: COWBOY UP OR GO SIT IN THE TRUCK, COWBOY UP, DOES THIS SADDLE MAKE MY ASS LOOK FAT?, BRING ON THE FRESH HORSES, DON'T MAKE ME GET MY FLYING MONKEYS, COWGIRL UP OR GO SIT IN THE WAGON, BARN BABE, COWGIRL UP CUZ THE BUCKLE DON'T SHINE IN THE DIRT.....
Return to Gifts